Are you a little too familiar with the problem of glare in your home? With the expansion of technology comes an increased amount of screens–phones, tablets, televisions and more. Because you need to relax in your home, and not feel like you're escaping certain rooms when the sun comes out, we have an easy solution to get rid of glare. 
Window Treatments Get Rid of Glare & More!
Glare happens when added light from the sun drenches a space. In addition, a rise in the temperature follows right behind, escalating the discomfort. Those rays also flood in and fade your flooring and walls. Without the proper protection, your hardwoods will receive an unwanted sun bath.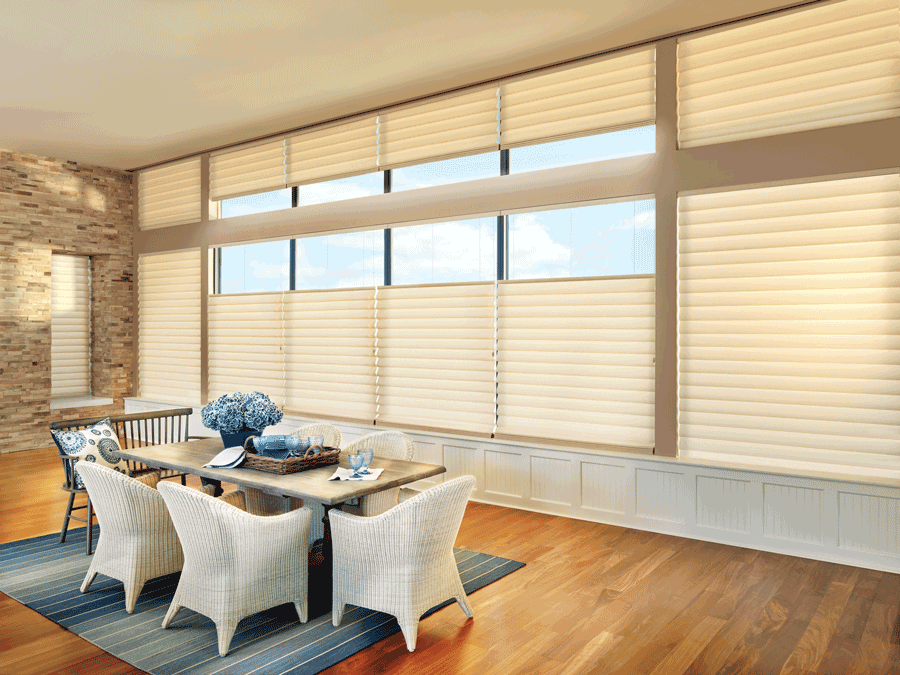 Top Down Bottom Up Shades: Daylighting & Privacy
This feature on your window treatments makes glare a thing of the past! It allows for complete light control, all while maintaining your privacy. You can let a little light in, with an outdoor view, or keep all the light outside, without any distractions. The added light control makes these shades energy efficient on top of being able to get rid of glare. 
Motorized Shades: A Sure Favorite!
Sometimes light comes in quickly and needs to be addressed immediately. What better way to speed up the solutions, than it being right at your fingertips? With one simple tap of your phone, or a few words spoken aloud, you can go back to relaxation. Those hard-to-reach windows, at times, can be a pain, but not with motorized shades. 
Vignette Modern Roller Shades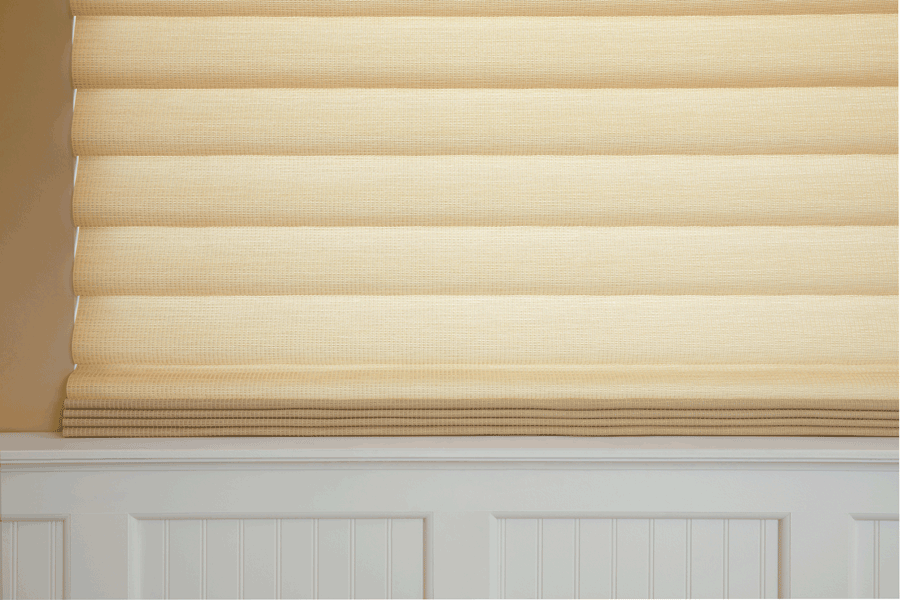 The perfect combination of motorized and top down bottom up shades will truly customize your home. These Vignette Modern roman shades offer energy efficiency, and most importantly, they get rid of glare! We have lots of choices to fit your style, from romans and roller shades, to sheer shades and plantation shutters. At Blue Sky Shutters and Shades we want to help match your style to the correct solutions. Contact us for your free in-home consultation to find the right window treatment for you and your home.