Each year, the much anticipated Pantone Color Institute's top ten color palette is announced at New York's Fashion Week. For 2024, the colors selected did not disappoint. Included in this ensemble are vibrant hues, beautiful neutrals and a top 5 classic palette that you won't want to miss. It's always fun to watch the latest color trends take over the home design world. Let's take a peak at what we can expect to see in the near future.
The Future is Color
There's a certain vibe with each new palette, this year's colors promise to "inspire personalized self-expression and feelings of freedom." Most often, the latest color trends reflect a cultural movement already underway. If the future is color, the 2024 Color Palette should make you feel optimistic.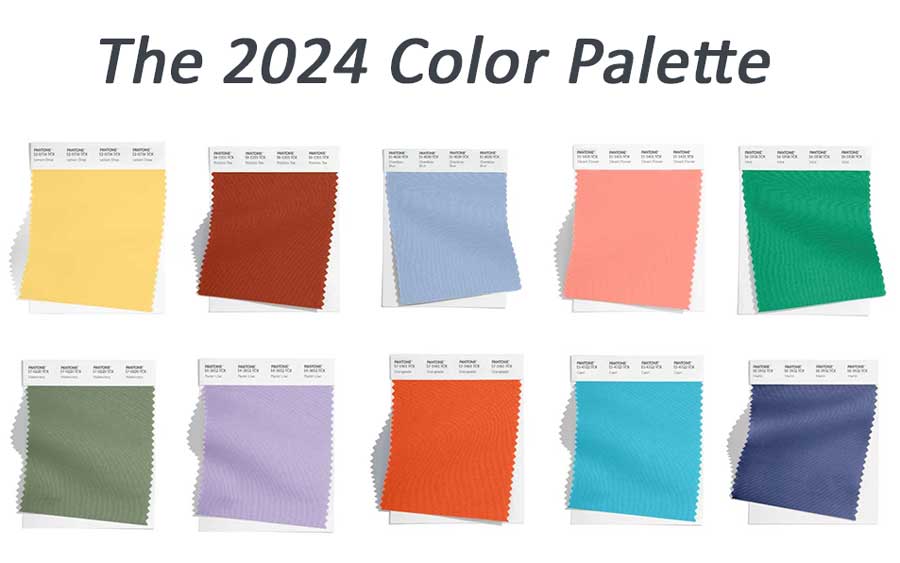 Vibrant color can be inspiring, but it's the neutral classics that bring a sense of peacefulness to your world.

This year, 'the classics' introduce a new color philisophy. The theory is that grays and browns are no longer mutually exclusive and can be used together. Using browns to warm things up and grays to cool things down in the same space is proof. Grays and browns living together in harmony, now that's a beautiful concept. 
The Color YOU!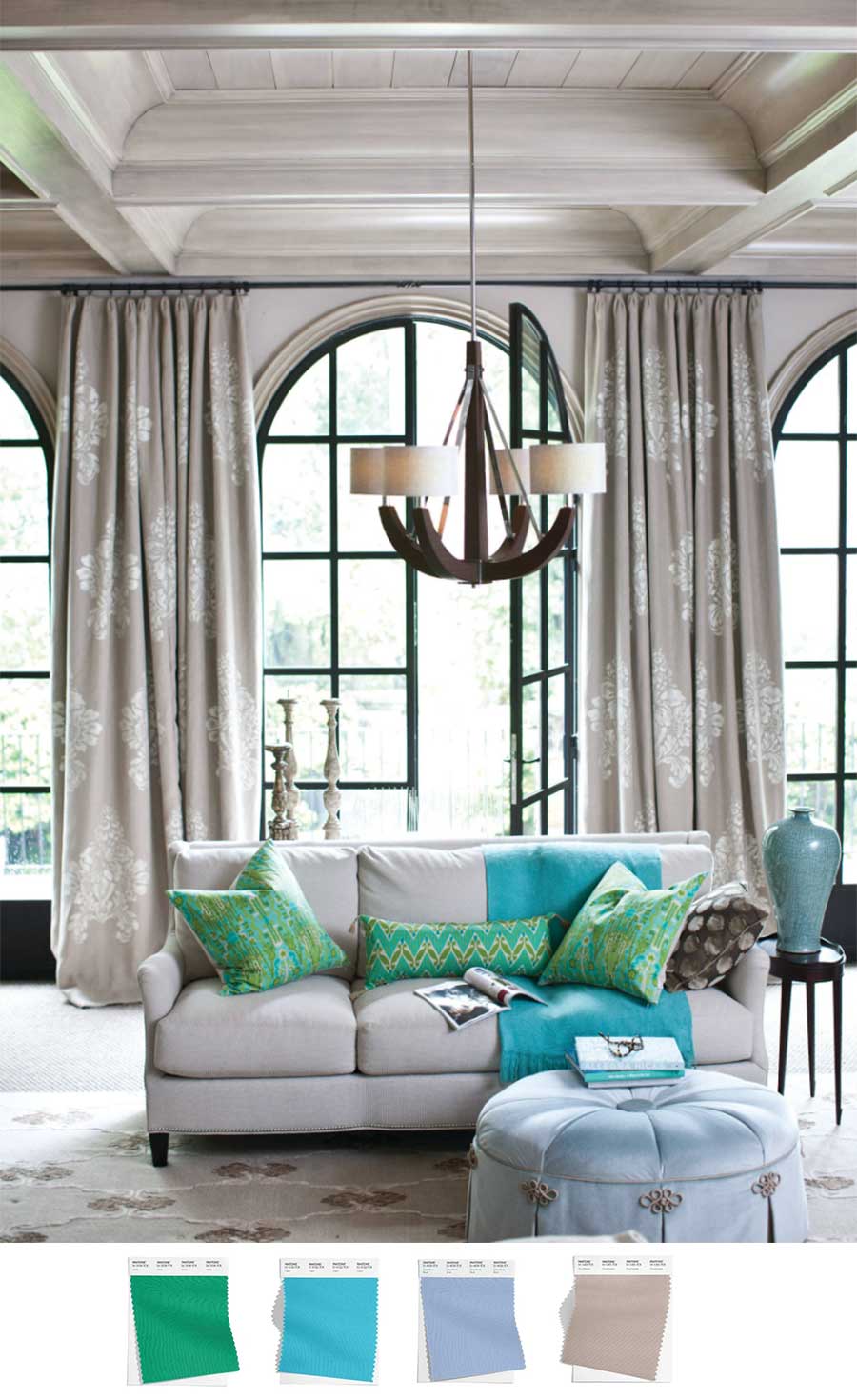 Surrounded by a neutral palette is where many of us live. The monochromatic look is classic and sophisticated…and safe. But, we all crave individualism at some level, don't we? Choose an accent color from Pantone's palette and play a bit. Adding colorful decor pieces such as blankets, pillows, vases and frames will allow you to experiment with the latest color trends. Then, if you choose, make the change permanent with a more serious commitment. What color represents YOU?
A Perfect Pair 
Opposites attract. In this design, blue and orange together make a beautiful statement. When pairing, choose a color family with shades that appeal to you. Then decide which hue plays the leading role, occupying the majority of the space, and which is there for support.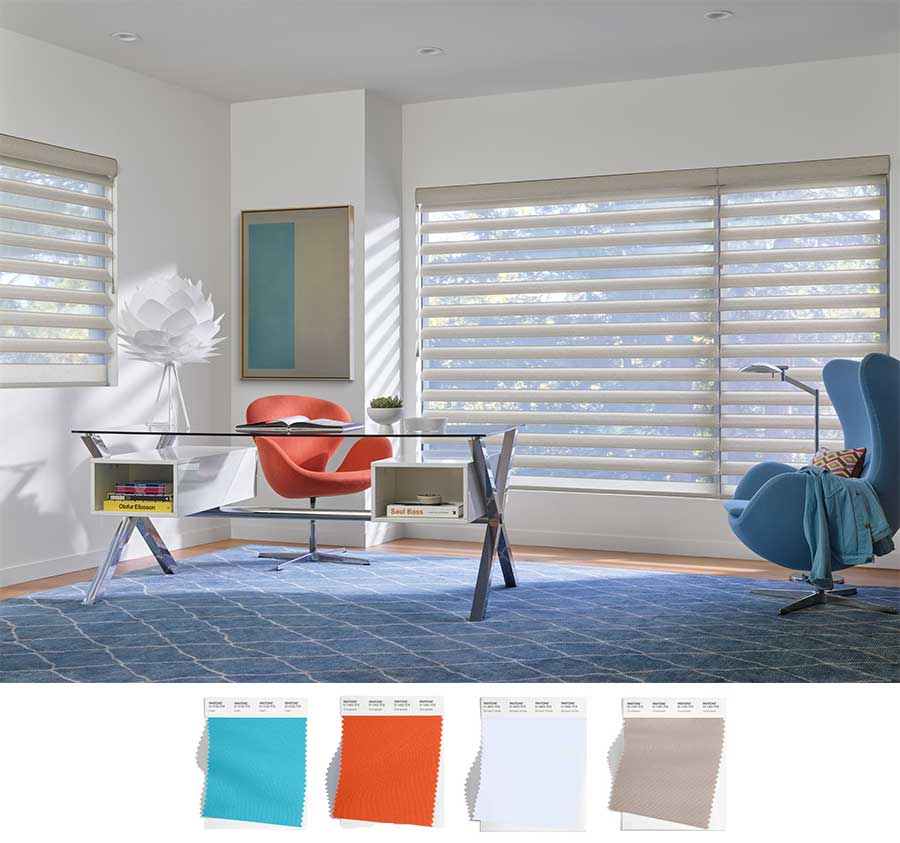 Let's add window treatments to the conversation, shall we? How do we fit the right coverings into the design? Light brown floors and soft white walls establish a neutral foundation in this office space. The large windows present an opportunity to either cool down the space with grays and blues, or warm it up with greens and browns. The choice of Pirouette Shades in a soft, beige-color clearly brings warmth to the room. What a good decision.  
Peaceful Moment
To create a calm and serene atmosphere, it's best to choose colors close to one another on the color wheel. Use this "rule of color" to create harmony in the atmosphere. Here, the dining space pairs blue and green to enhance the beauty of the room. In addition, the use of cool gray accents found in the area rug, ceiling, drapes and wallpaper blend nicely with the warm, natural wood tones in the flooring and furniture.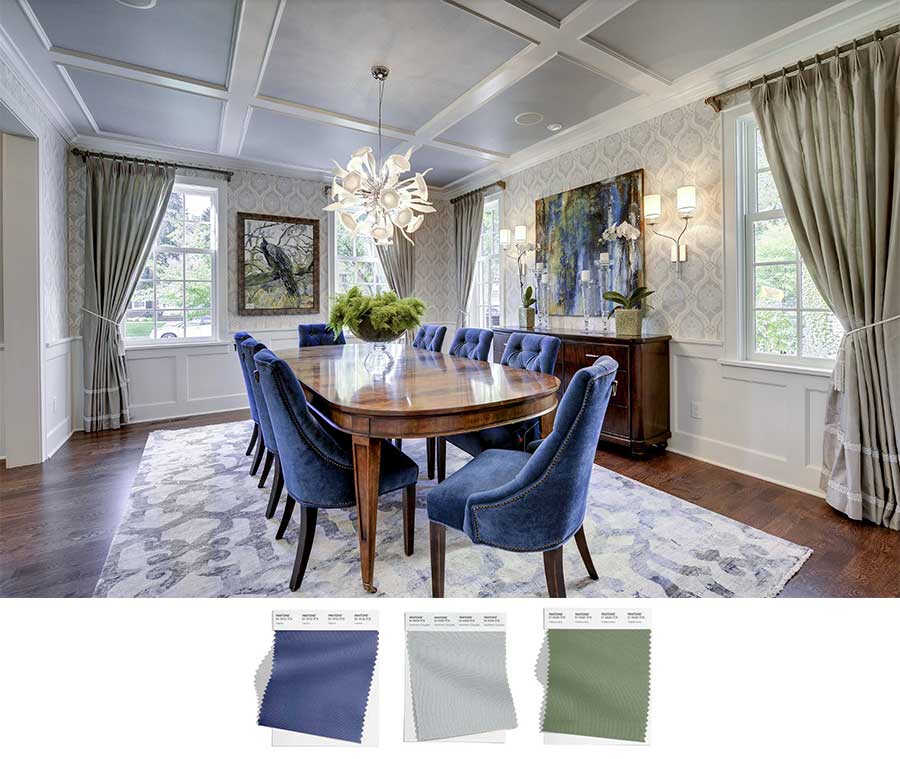 What's Your "Wow"?
If the latest color trends are to encourage self-expression, create a "wow" factor in your home. There's something for everyone amongst this lively palette. The featured bathroom uses an accent wall to showcase the client's funloving personality. Layers of gray anchor the room allowing the spirited green subway tile to take center stage, while black and white tile add dimension creating a stunning design.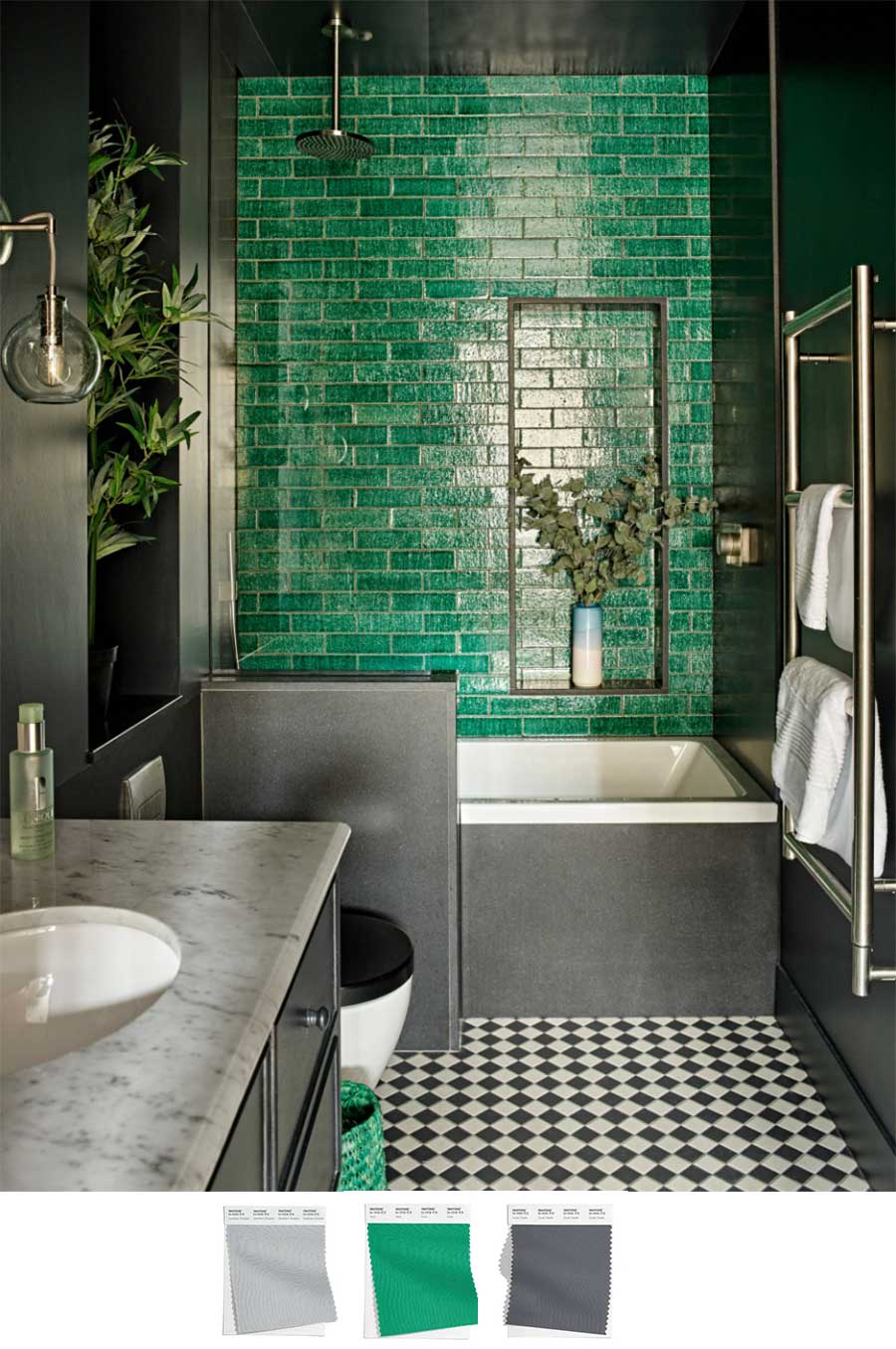 Your Own Style
The 2024 Pantone Palette is filled with colors that bring happiness and self-expression. Choose your favorite and let's get to it! Use the latest color trends to reveal yourself. If that means vibrant color, go for it!  But if it's neutrals that describe you best, we've got that covered too.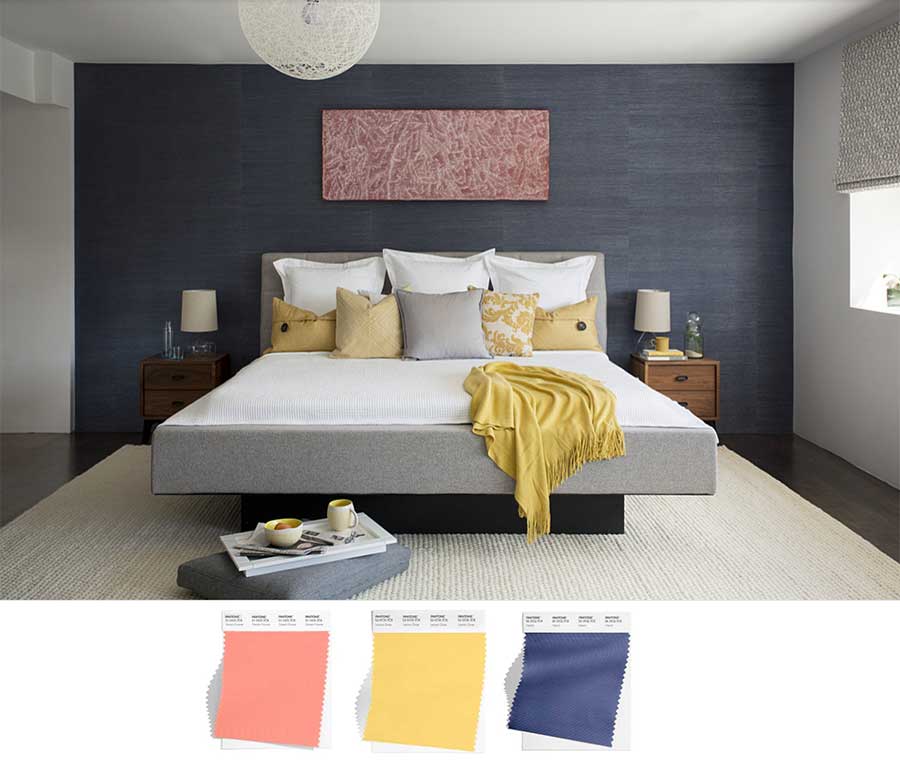 Latest Color Trends Will Inspire
A complete look includes window treatments. These days window coverings bring the color, texture and the dimension you need. Allow the latest color trends to influence your next step in designing your home. Our designers can help bring your vision to life whether it's a statement making piece or a subtle backdrop. The team at Blue Sky Shutters and Shades are filled with ideas and love to share them with our clients. Get in touch with a member of our team for a FREE in-home consultation.