Choosing to layer window treatments to match your home can sometimes be a daunting task. But, the good news is, it doesn't have to be. If you're someone who's always wanted to try this look, without a hassle or headache, we have some tips to make it easy!
Tip One: Functionality Matters
From your bedroom to your living room, every room in your home serves a different function. And, while window coverings look stunning in any room, it's important to asses the function of the space to find out how to layer window treatments to improve your home.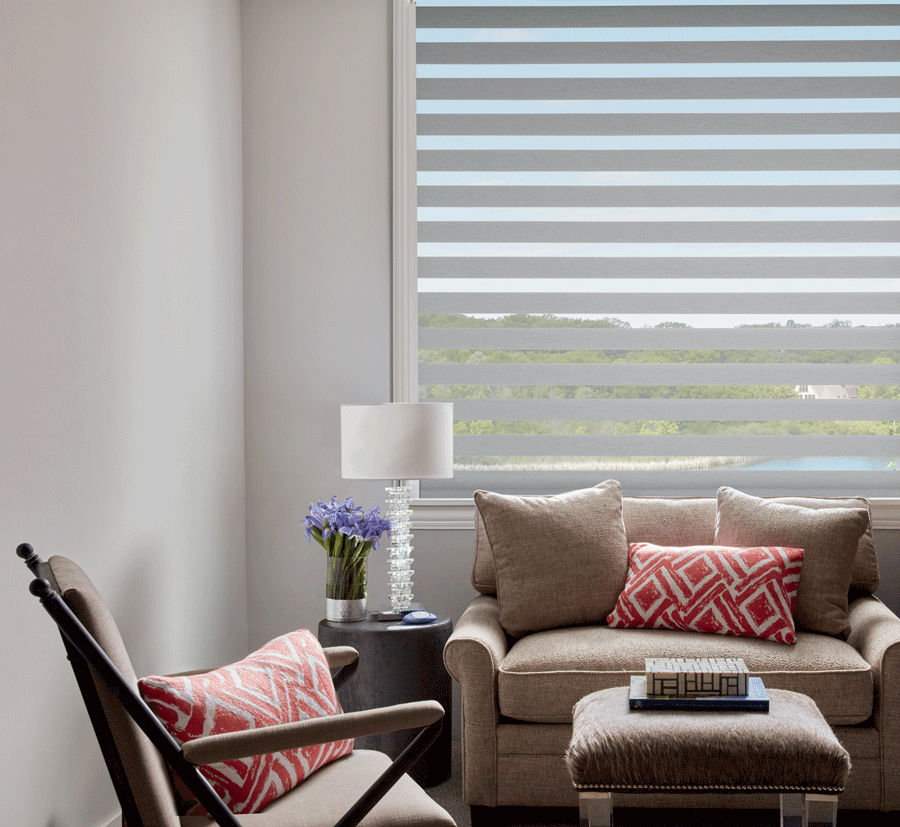 By providing light control, privacy, glare reduction, and more, base shades are the important first layer in your new atmosphere. Whether it's wanting light blocked from your bedroom at night, or glare reduction in your living room, picking a base layer will help you achieve your goals. 
Tip Two: The Perfect Fabric
Where base shades can bring high levels of functionality, fabrics bring the personality and style. Fabrics come in all sorts of colors, patterns, and textures. And, each one of those brings a different feel and look into any room.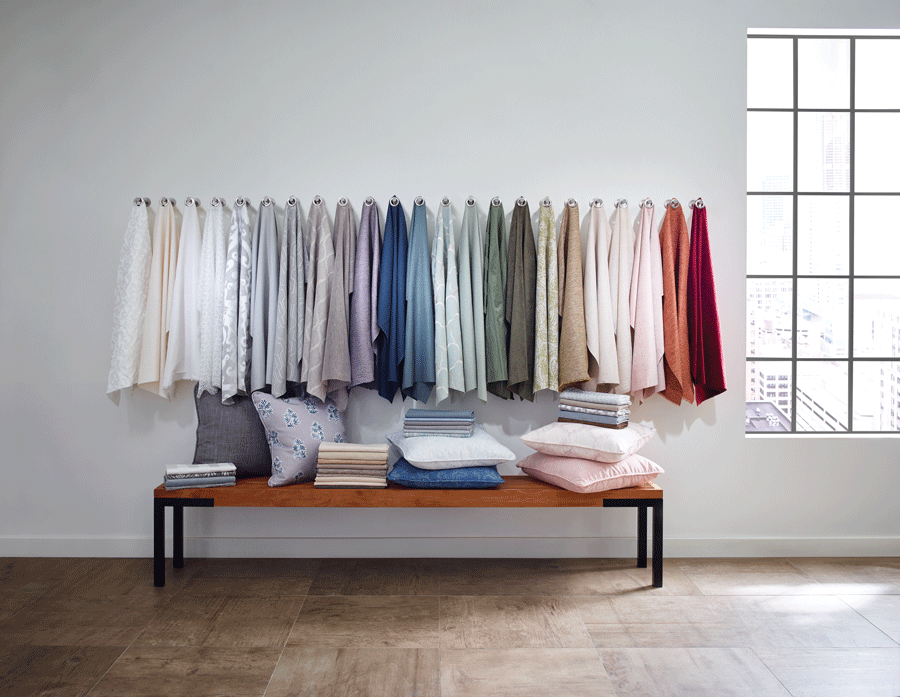 Picking the fabric that best suits your home can be hard to do. Their ability to easily shift the atmosphere of the room is what also makes them a daunting decision. Which is why you should keep these questions in mind when trying to decide:
What is the atmosphere you're trying to achieve?

Are fabric patterns or solid colors more your style?

What is your color scheme?
Style is important, but will the fabrics also be functional?
Tip Three: Hardware is Important 
Depending on your style, and the room in where you want to layer window treatments, drapery hardware is an important consideration. All the rage in the home design world, if drapery hardware is something you want to try out, think about coordinating your hardware to other design elements in your room. Or, try going for an accent finish, like gold, brass or matte black.
Tip Four: Don't Overlook Length
Choosing between, base shades, fabrics, and hardware can sometimes make it easy to overlook something as simple as the length of your drapes. But, whether it's floor-length or puddling, taking into consideration the length of your drapes is just as important as any other step!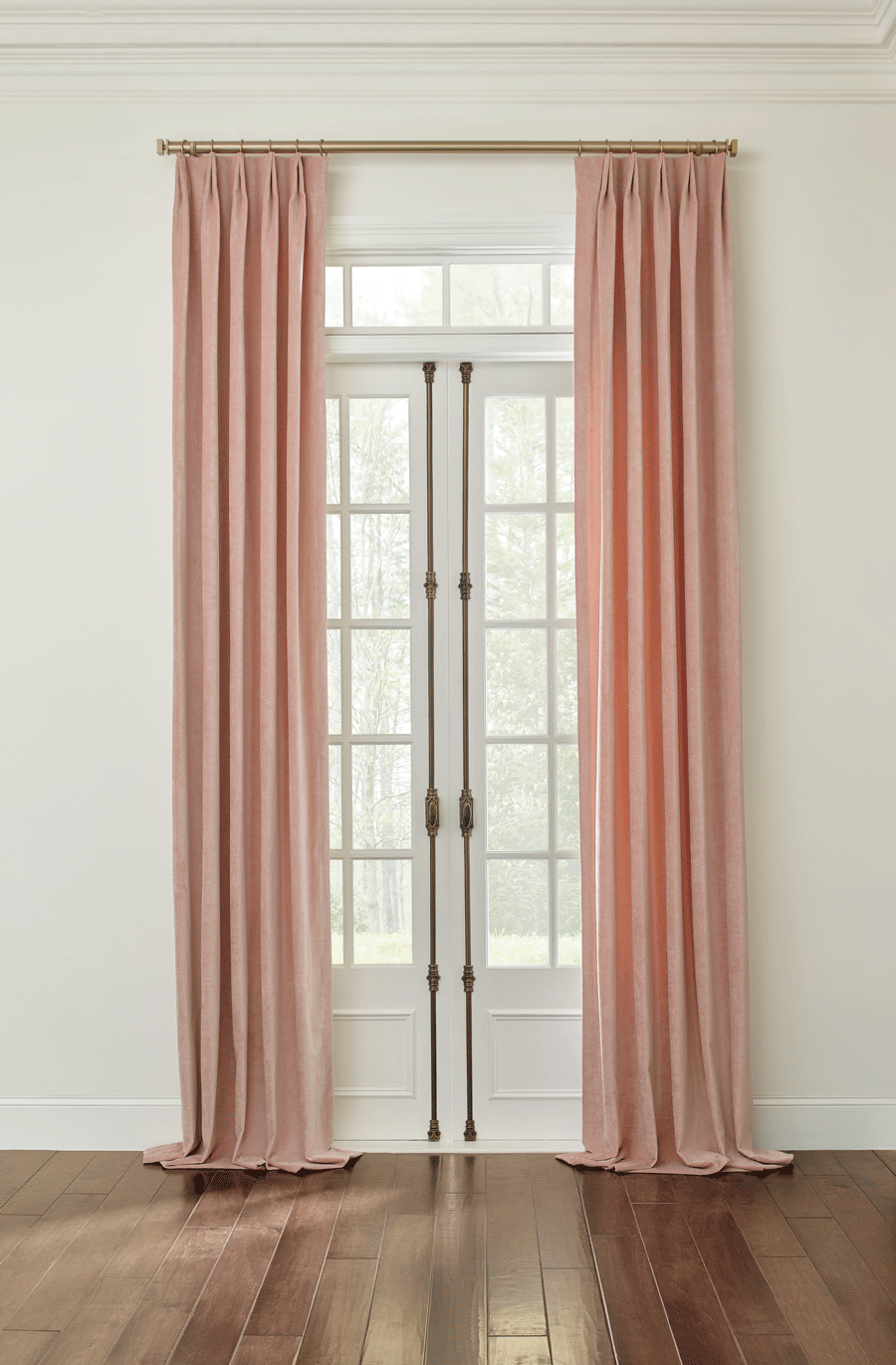 Tip Five: Pick A Header Style
Our last tip for you involves the top part of your treatment where the fabric connects to the hardware. Titled the header, this part brings it together. And just like fabrics, we have different options to consider when deciding on your header style.
If you're looking for a more traditional or classic look, try grommets–always a favorite. Simple and clean, they bring a nice atmosphere into any room. Looking for something a little less casual? Try, rod pocket, where the fabrics gather and slide over the drapery rod. And finally, if you're looking for something with a bit of personality, try pinch pleat. With pinch pleat, the fabric is gathered and sewn in pleats, attached with drapery rings hanging from the rod. 
Layer Window Treatments in Your Home! 
Our team here at Blue Sky Shutters and Shades is always happy to help you with your window treatment needs. Whether it's trying to layer window treatments, or find solutions for your home, we would love to connect with you. Contact our team today to get started with a FREE in-home consultation.