Textures, colors, patterns, and finishes are a great way to accentuate the character of your home. And, with our collection of roller shade fabrics, the ability to add an extra bit of personality to your home just got easier. Pick from a wide range of textiles that are sure to make your room pop. Let's take a look at the newest lineup–including some neutral tones that double in an effort to save ocean animals.
Multiple Functions, Same Look
There are seemingly millions of ways to style open floor plan homes. And taking on that challenge can seem daunting. Especially when you want different windows to have different functions, but still desire the same look. Well, there's no more need to stress. These fabrics allow for cross collections while still giving you consistency.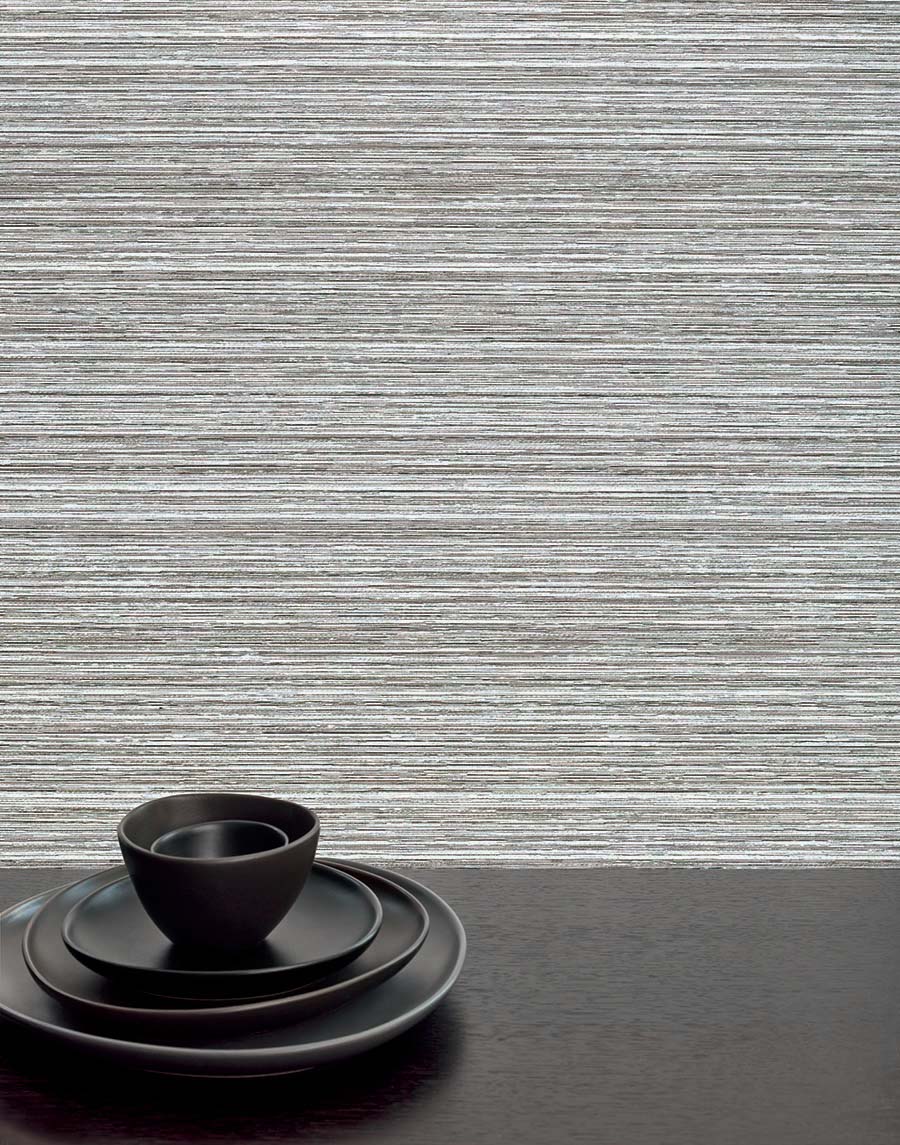 Need an example? Just take a look at how this kitchen came together with the subtle texture of this fabric collection in Stormy Gray. And, while there are two products being used– gliding panels for the sliding glass doors and roller shades on the kitchen windows– they are coordinated. Thanks to this fabric, there are different functions being utilized, while style and consistency are maintained.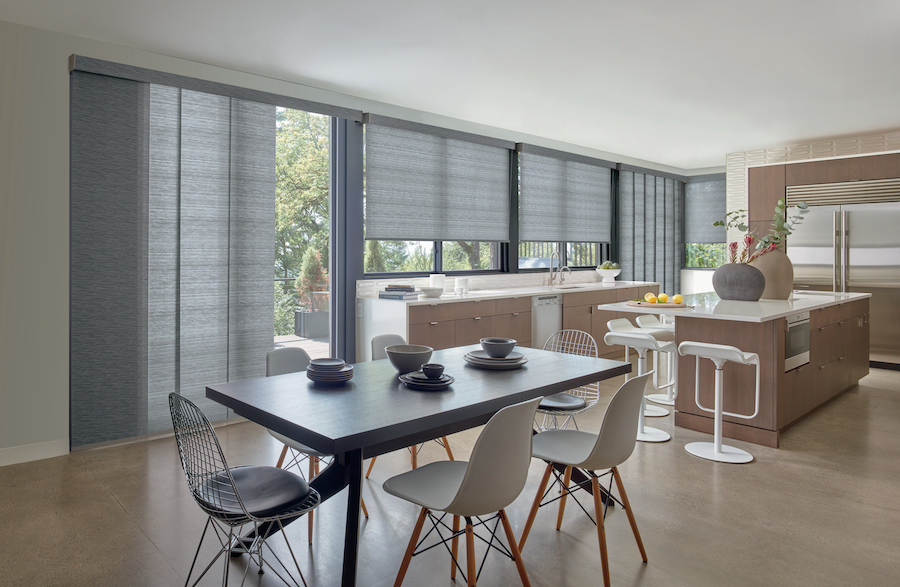 Recycled Roller Shade Fabrics
Looking for a way to help our planet? Look no further! Hunter Douglas has partnered with an engineering company to create a new line of eco-friendly fabrics. GreenScreen® Sea-Tex™ fabrics are made from ocean plastics that have washed up on shore.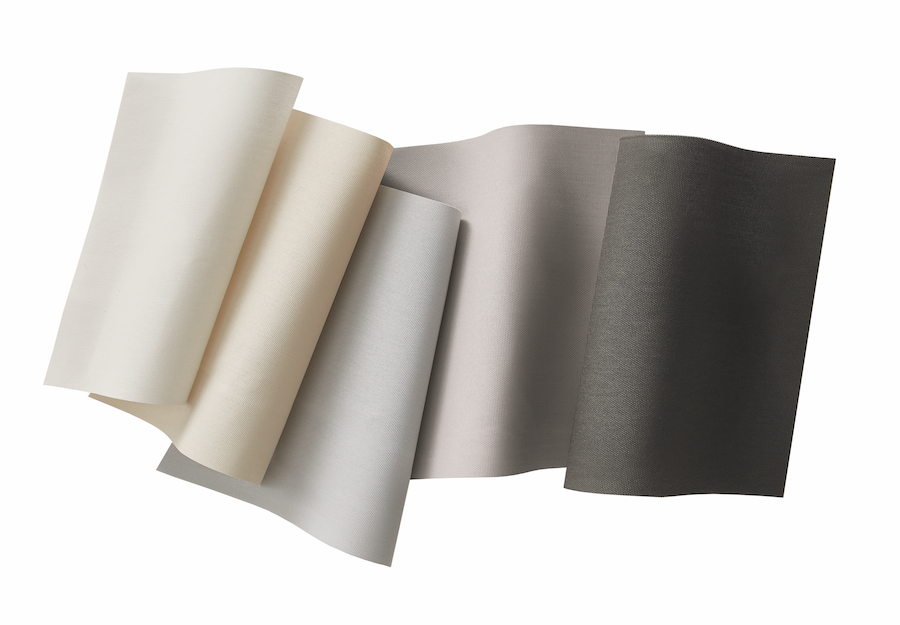 Only available for the Designer Screen Shades collection, these roller shade fabrics come in five soft neutrals. With an openness factor of 3%, you easily get light filtering, UV protection, reduced glare, and increased privacy.
Enhance The View You Love
The main goal of Designer Screen roller shades is to enhance your view while giving you balanced control. With the ability to customize the "openness factor," you can accomplish exactly that. What IS an openness factor? Essentially, it means that the weave of the fabric is more or less dense, opening the fabric in a range of five choices, from 1% to 10%.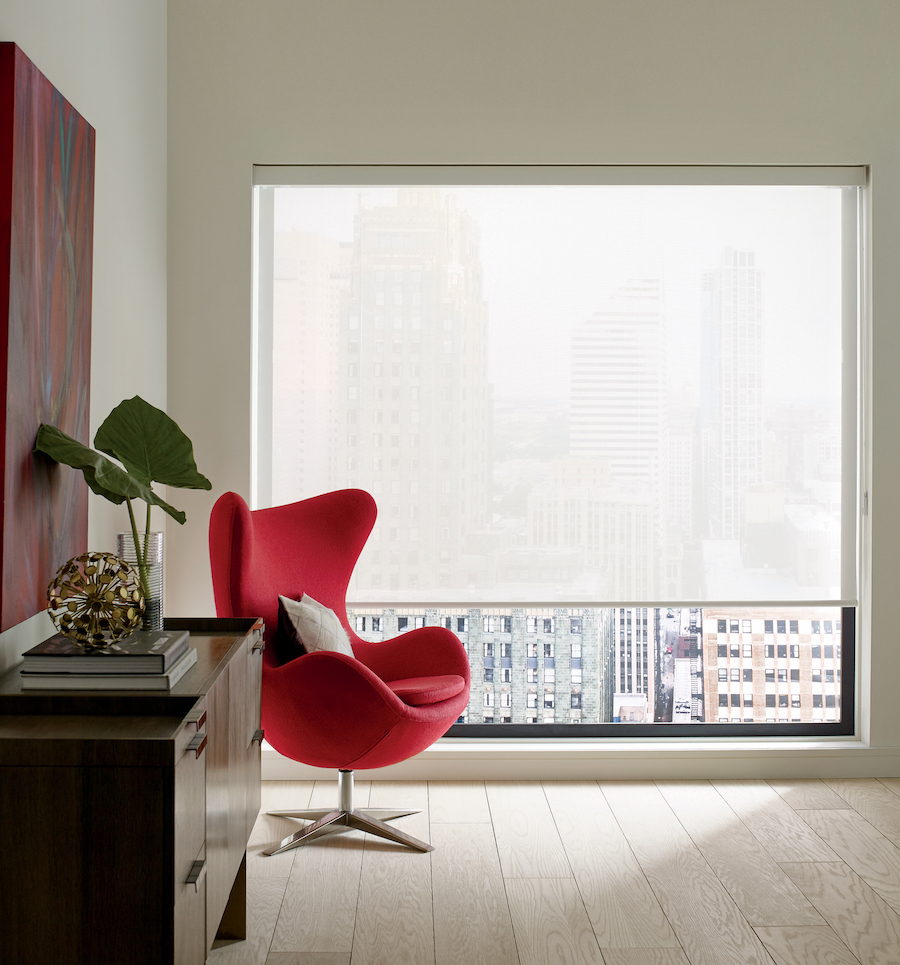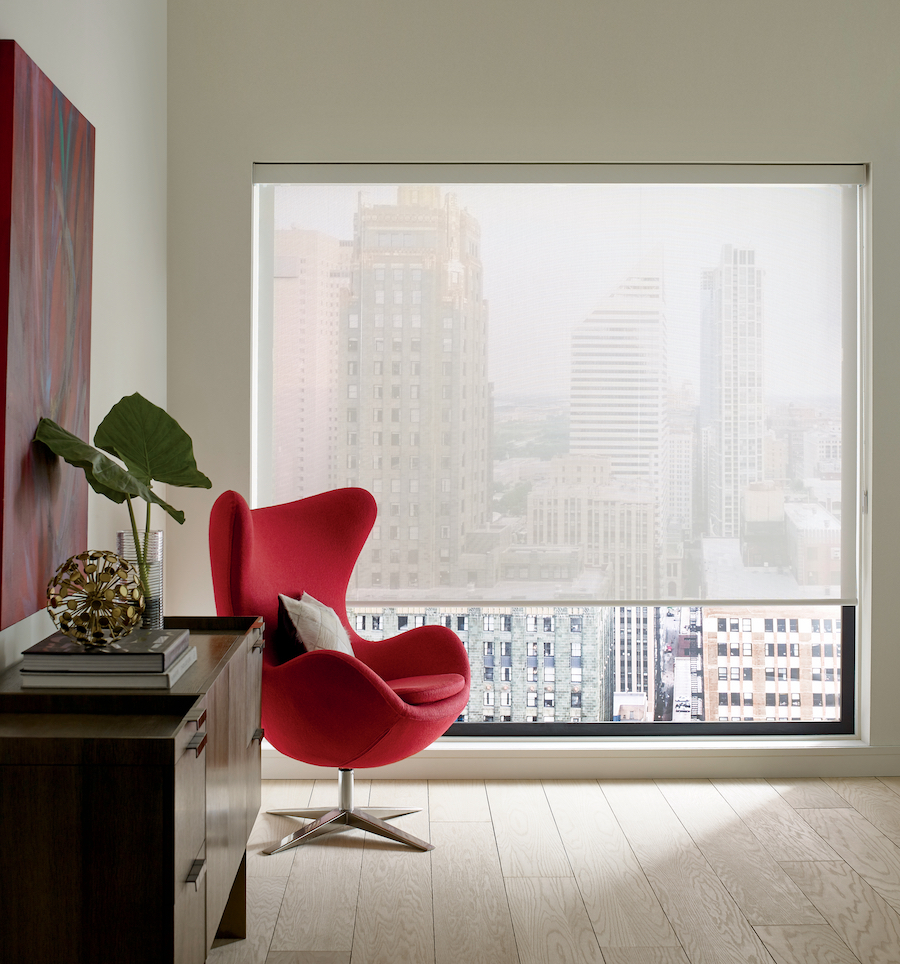 Two Different Advantages at the Same Time
It's easy to fall in love with the simplicity of roller shades and screen shades. But, you can't seem to shake the idea of having more natural light in your home during the day. And at night, the idea of blocking out that light looks appealing, too. Well, now you can how both of those advantages at the same time!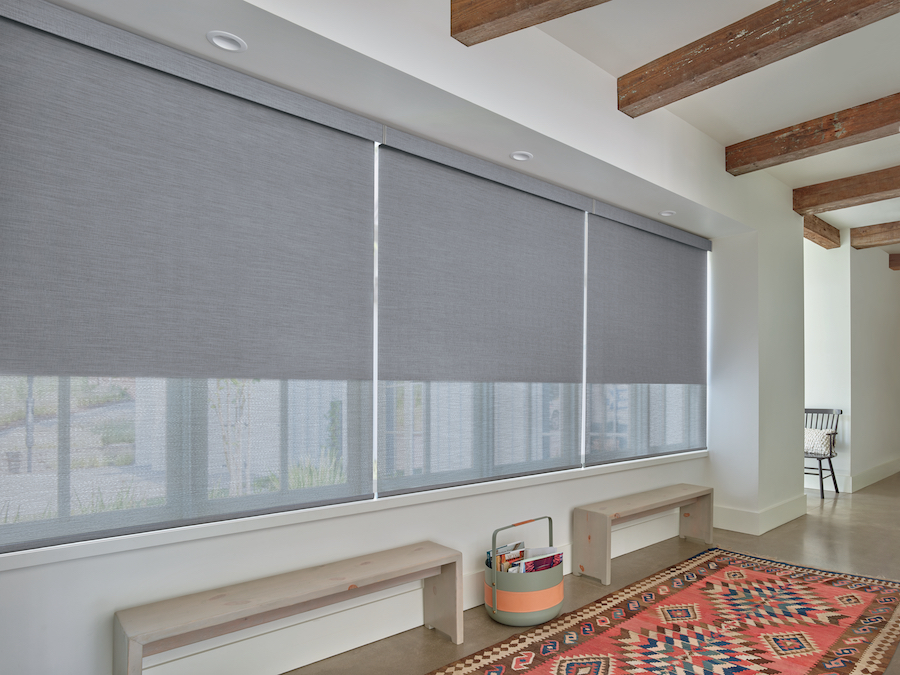 Dual shades aren't a new concept when it comes to roller shade fabrics. However, with the latest collections, the ease and beauty of dual shades just got even better. Reaping the benefits of these shades is as simple as having both open to enjoy your view. Or having the light softening shade down for natural light that doesn't cause glare. And, when you need it to be dark at night, the secondary roller shade comes down to block out any distracting light.
We're Here To Help
There are seemingly endless options when it comes to finding the window treatments that work for you. But, there's no need to worry! Our team here at Blue Sky Shutters & Shades is here to help you through every part of the process. Contact us for your FREE design consultation today.