In the past couple of weeks, your home office has probably become an essential space in your home. And, while working from home definitely has its perks, without the proper atmosphere, staying focused on your work can sometimes be a struggle, especially when the entire family may be home with you! What might help you, is to create a workspace where you can achieve energy and productivity. Let's talk about transforming your home office–to best help you breeze through your new work routine! 
Personalize the Control of Your Home Office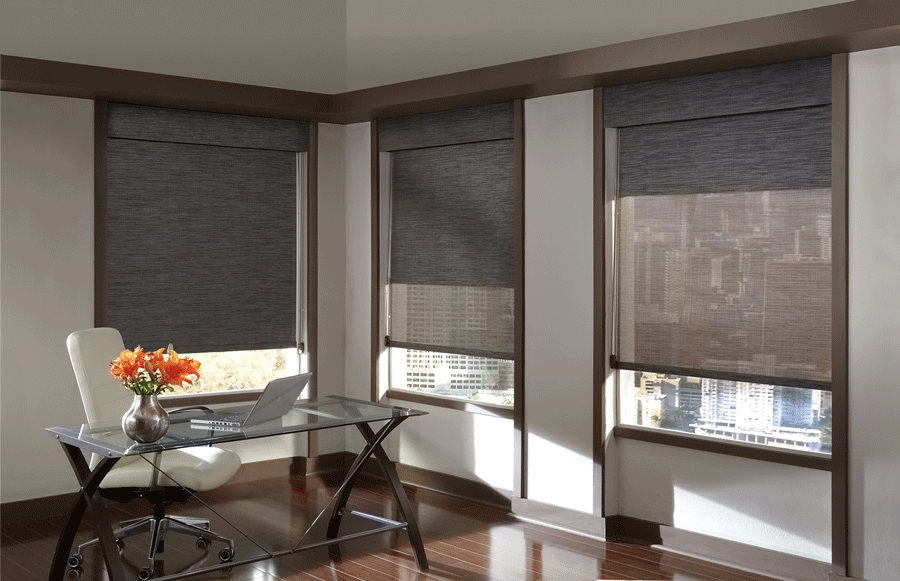 As the first few breaths of spring are emerging, the soft glow of light is becoming more and more apparent. But, while natural lighting can be a good thing at times, the natural shifting of it, over the course of the day, can easily become a distraction. Fix this problem in an instant by adding dual shades to your home office! Helping to reduce glare issues on your computer while allowing you to have your windows open at any time, dual shades help you change the atmosphere no matter what's happening outside. And, it's easier than ever to completely block out the sun's rays when they're at their strongest with the blackout shades lowered. 
Increase Daylighting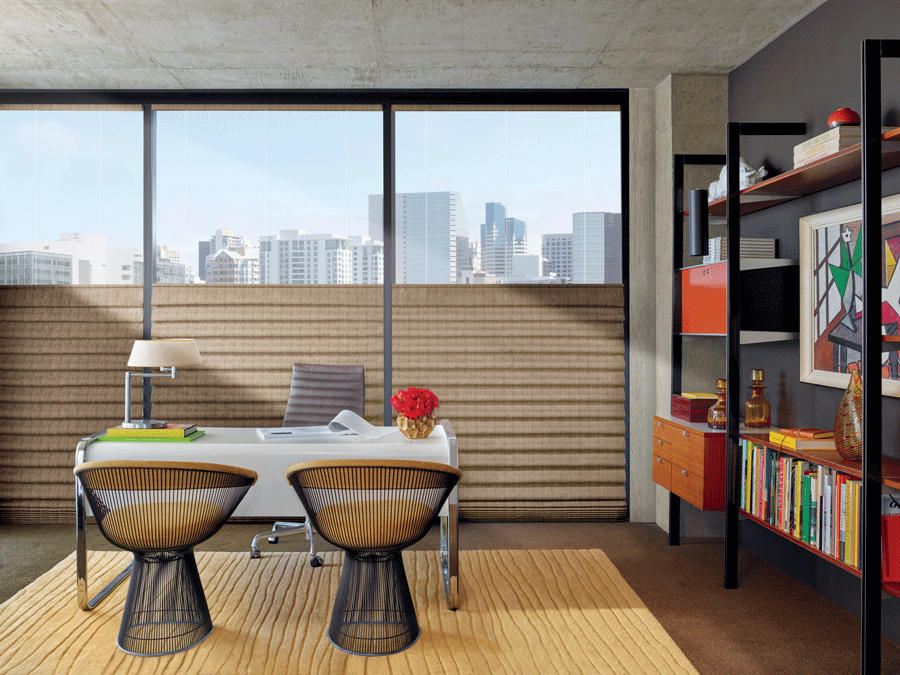 On one hand, natural lighting can be a pestering problem at times. But, on the other hand, sunlight can also brighten your mood and promote productivity. Find the perfect balance with top-down bottom-up shades. By only covering half of your window, top-down bottom-up shades still allow for light to flow in, while fixing all the problems it brings. 
Get Energy Efficient Solutions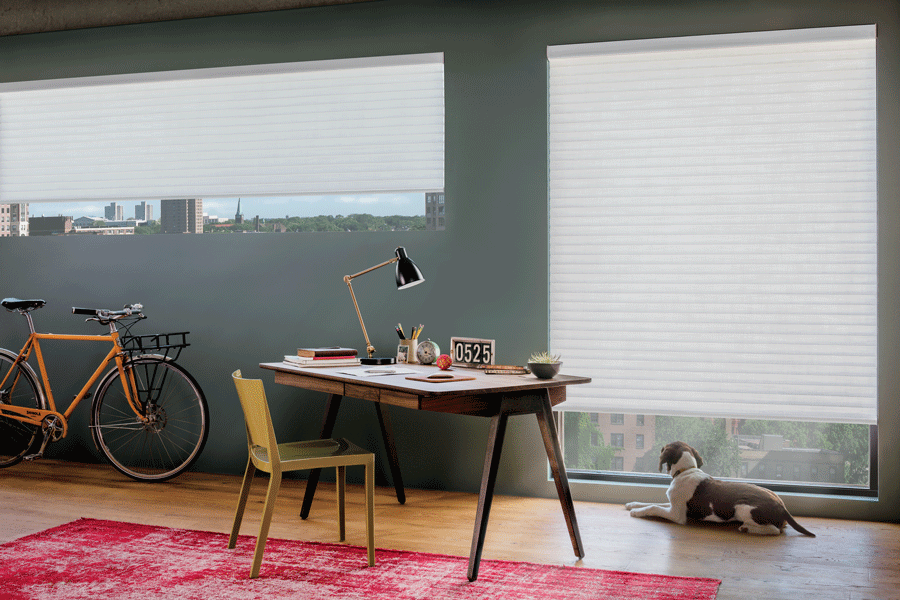 Summer is soon approaching, and with it comes more and more heat. While spending time in your home office might not have been a daily occurrence before, it is now. And, with rising temperatures, the last thing you'll want to be doing is sweating through your staff video conference. One new favorite is our Sonnette Roller Cellular Shades for the perfect energy-efficient and heat blocking option.
Allow For Natural Lighting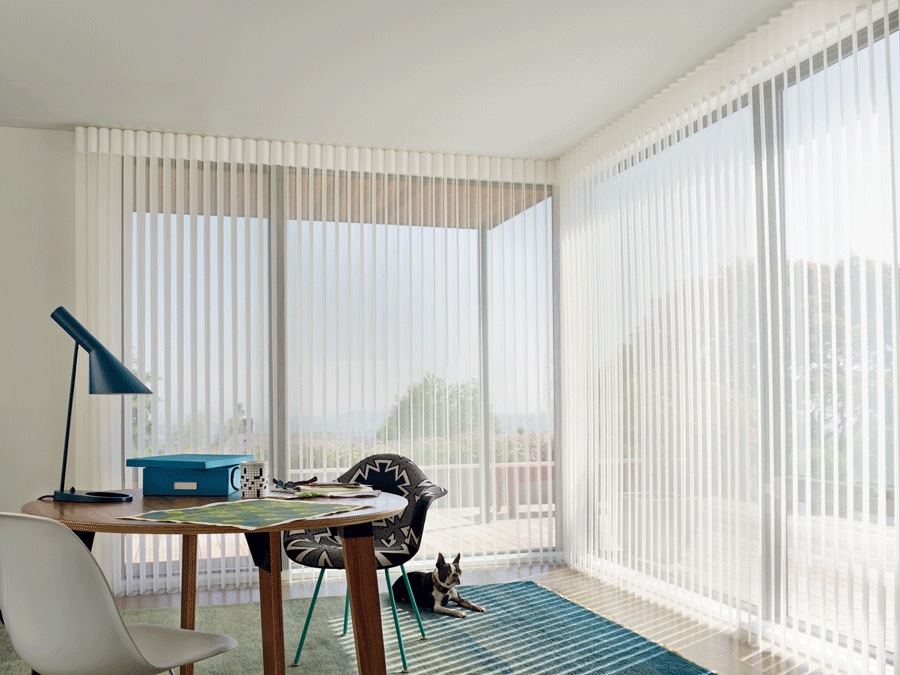 While your home office might be your main workplace, sometimes switching to a different room is needed. But if your windows don't have any treatments, the transition to a different part of your home can result in less productivity. Permanently fix issues like glare and privacy. Try sheer shades for the parts of your home that might not have direct sunlight, but still need window coverings. Sheer fabrics draw in the light to instantly improve the atmosphere.
Let's Get Started Today!
Things are a little crazy right now, but we're here to help as we continue to work through the world's current situation. Our team here at Blue Sky Shutters and Shades is ready to help you continue to thrive during this time. Contact us today for your FREE consultation.