It's important to stay up to date when it comes to decorating your home. Are you certain you know what styles are in and what styles are out today? When it comes to keeping home decor current, window covering style is important to consider. Come along with us as we explore the "ins and outs" of home design! 
On the Way Out
Today more than ever we need our home to be a place to retreat from the stress of everyday life! We can create our own sanctuary with simple updates, if your current window covering style is not providing the feeling you need–it's time to say goodbye. 
Inherited Window Treatments
If you've recently relocated, you may be in a previously owned home. Did they leave their window treatments behind? This can be a blessing or a curse, depending upon the style or condition of the coverings. If the inherited treatments aren't providing any benefit to you- style or otherwise- you have our permission to get rid of them! Let's replace them with something more "in" style and functional. After all, you don't have their family portrait on the wall still do you?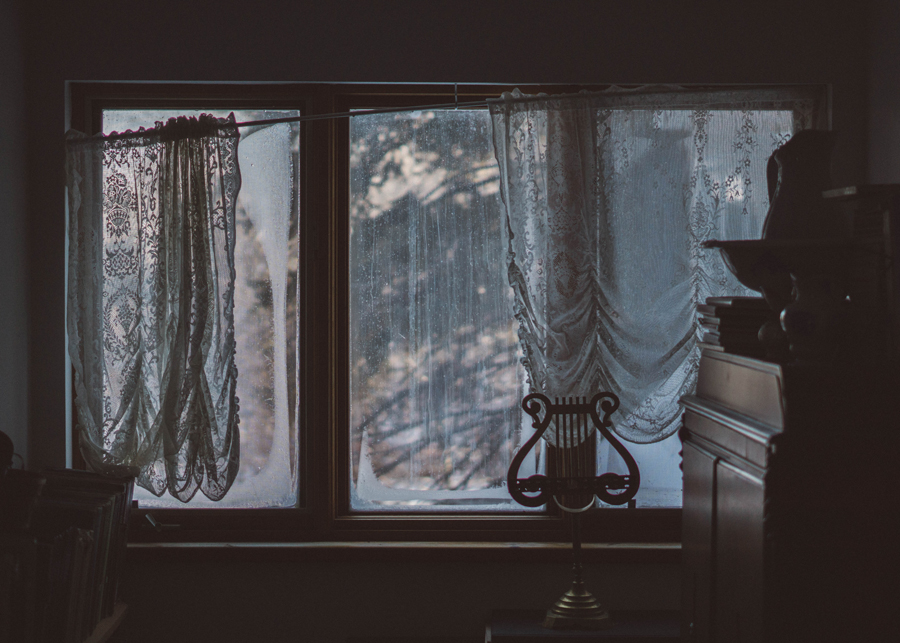 Photo Credit: Unsplash 
Broken Blinds 
Is there anything worse? If your blinds are broken or damaged from the wear and tear of children, pets or the penetrating hot sun –it's time to replace them. There's no need to live with that damaged look any longer, install new blinds with the quality of modern day fabrics.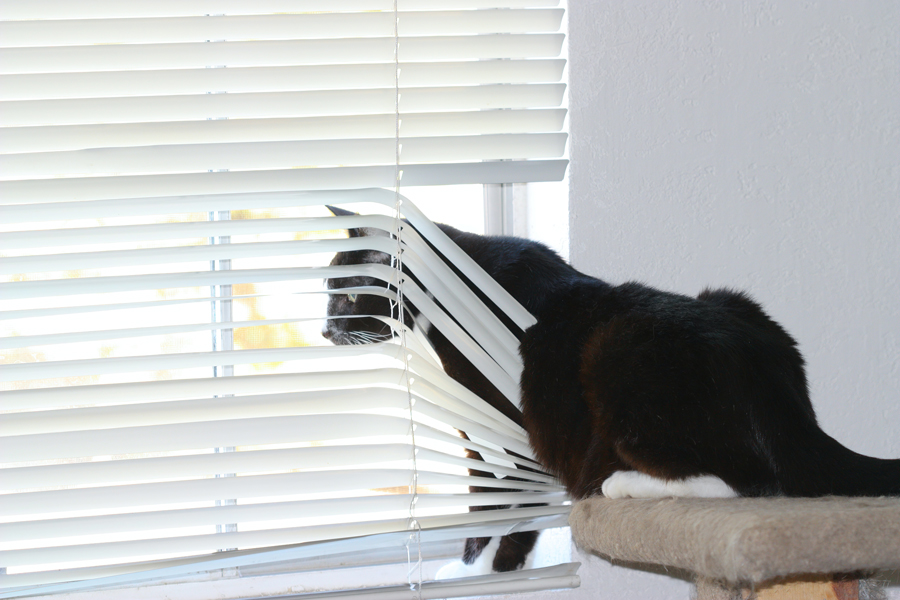 Photo Credit: Unsplash 
Matching Window Treatments
Do you have a go-to window treatment? That's ok. There are certain styles that work throughout the entire home. But using coordinating treatments instead of matching treatments may benefit your home in ways you never have considered. By coordinating treatments you can get the function you need for each room. With a huge selection of fabrics and materials available in many products-decorating becomes seamless  And, because some windows face South and others North-they have different functional needs to consider. We can help determine which products will work best and how to style them in a way that promotes a beautiful custom look.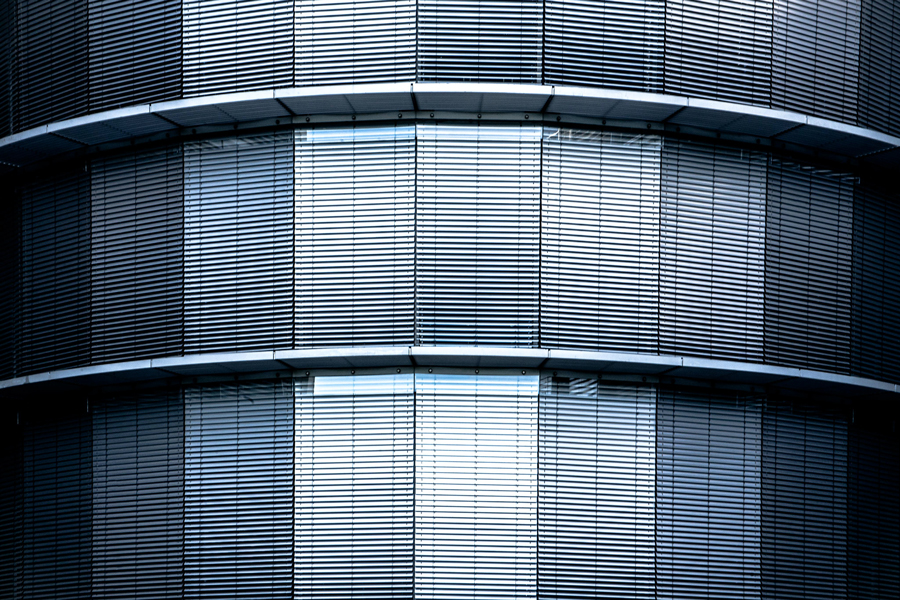 Photo Credit: Unsplash 
In with the New…
Say hello to new styles featuring form, fashion & function. Discover your new window covering style below. 
Dual Shades
The "dual shades" concept is the most popular innovation in window treatments over the last few years.  More recently, this option became available in a wide variety of products which makes it a simple choice. In a time where personal comfort is a top priority, dual shades provide a customized atmosphere-day and night. We highly recommend you try them.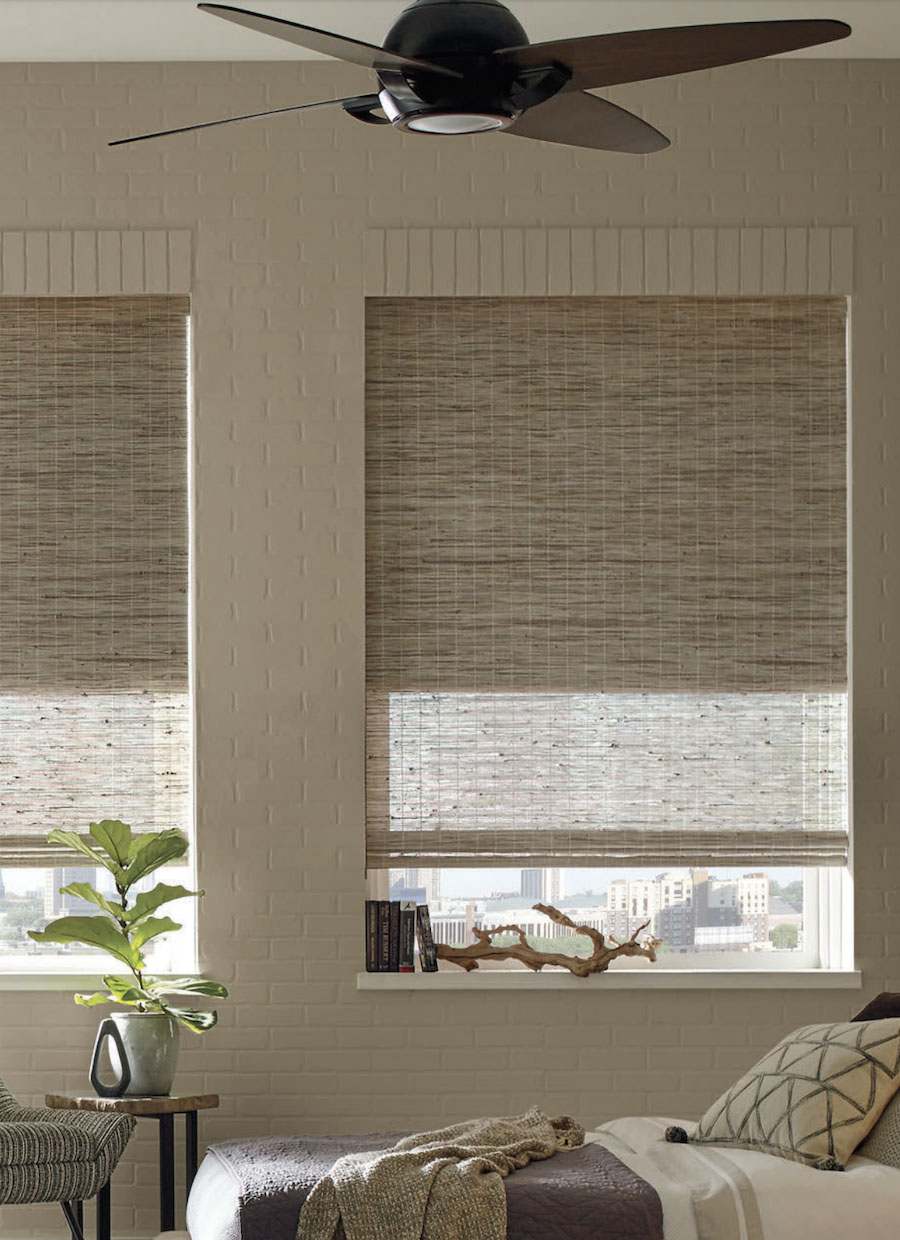 Smart Home Integration
Sure, remote control blinds and motorized shades have been around for a while. But technology is just getting started in the window covering industry. Have you integrated your shades to your smart home system yet? Maybe you should. Think about setting a schedule that allows the sun to warm your home in the morning or activate voice command to close your draperies in an instant. By implementing these new functions, you can improve your quality of life, set a healthy sleep schedule or a comfortably lit work environment with smart shades.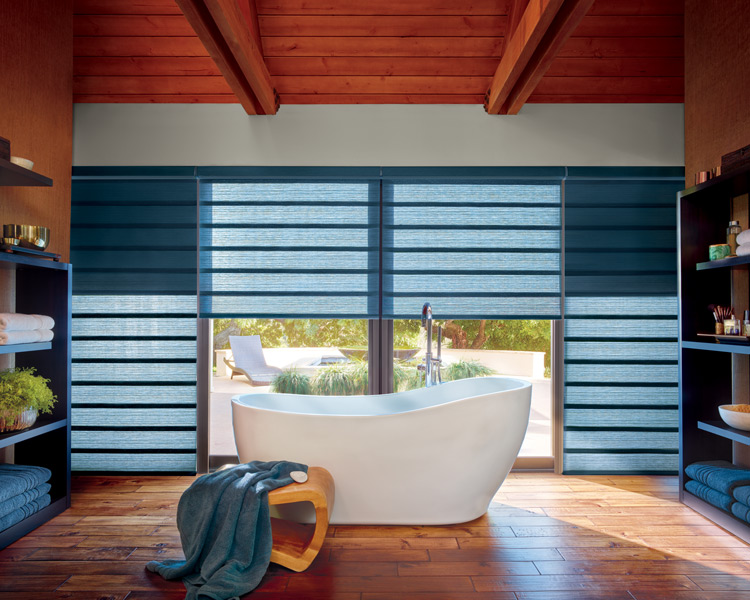 Coordinating Style
Matchy matchy is out of style, but you can accomplish the same feeling by coordinating treatments. You want to live in a home that has all the luxuries you desire, your window covering style can help you accomplish this. When you focus on coordinating and not matching, sky's the limit! With fabrics that cross collections you can really impact the style of your home and enjoy functional benefits as well. Think about adding draperies to insulate your Reno home from extreme temperatures and continuing with a coordinating fabric in the next room with a product that keeps your dining table private. At Bazaar, we can evaluate your needs and find a theme to carry throughout your home.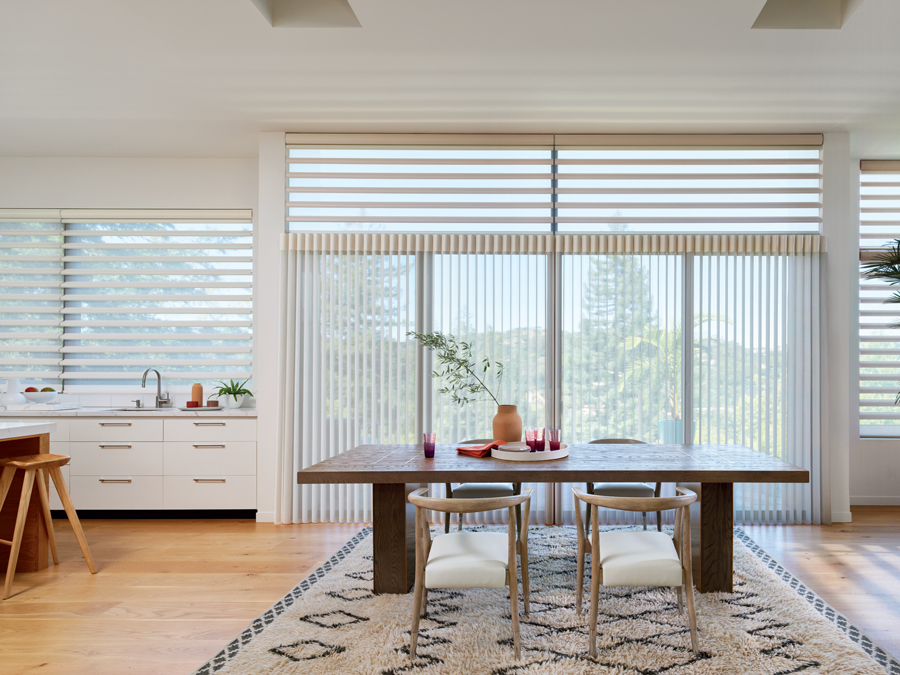 Ready to Update Your Window Covering Style?
We like to be 'in the know" when it comes to window covering styles-our showroom is filled with new styles. At Blue Sky Shutters & Shades, our professionals love to design with function in mind. We have the experience to anticipate your needs and create the atmosphere you desire. By visiting our showroom, you can get an idea of what's "in" and see how these new styles will fit into your home. We can also come to you for a FREE consultation-this is a great way to get started making your home current. Get in touch with us today!