When it comes to window coverings, there are many viable options. However, there is an ongoing debate of Romans VS Rollers that continues to divide people. We are diving into both roman and roller window coverings to determine which one is the reigning champion. (Spoiler Alert: We really love them both!)
Roman Shades 
Essentially, roman shades are fabric window coverings that can be lowered or raised with the assistance of a cord system. As they are raised, the fabric stacks up horizontally. Today's style of roman shades is customizable. They can be different hues, textures and prints. So, we will begin by pinpointing the three most popular styles of roman shades. 
Woven Textures Roman Shades
Fabrics gather when raised.

They fall flat when lowered.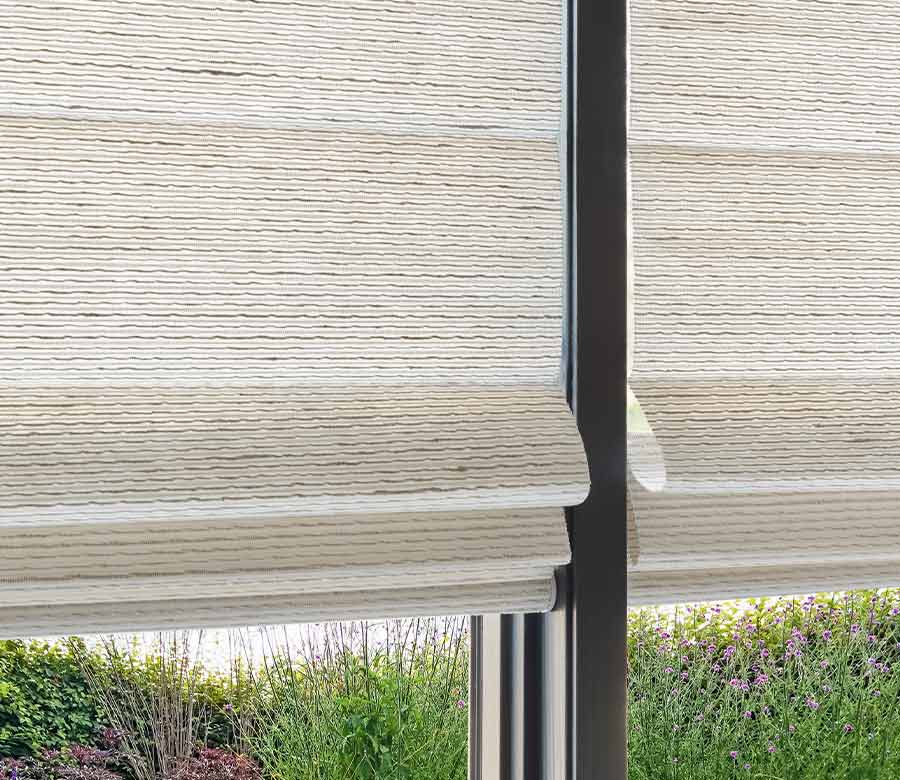 Vignette Modern Roman Shades
When the cord system is pulled to raise the shades, the fabric condenses in folds.

The fabric cascades in an overlapping fashion when lowered.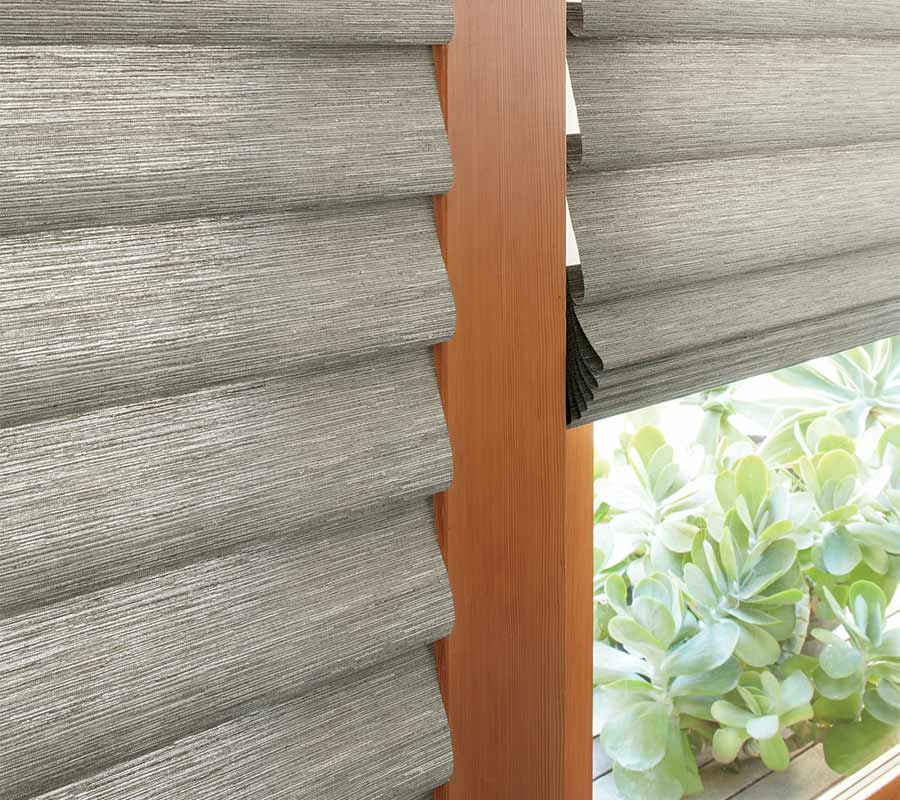 Custom Roman Shades
These roman shades lie flat when they are in a lowered position.

The fabric can add dimension to any space.

When these roman shades are raised, the fabric gathers in folds.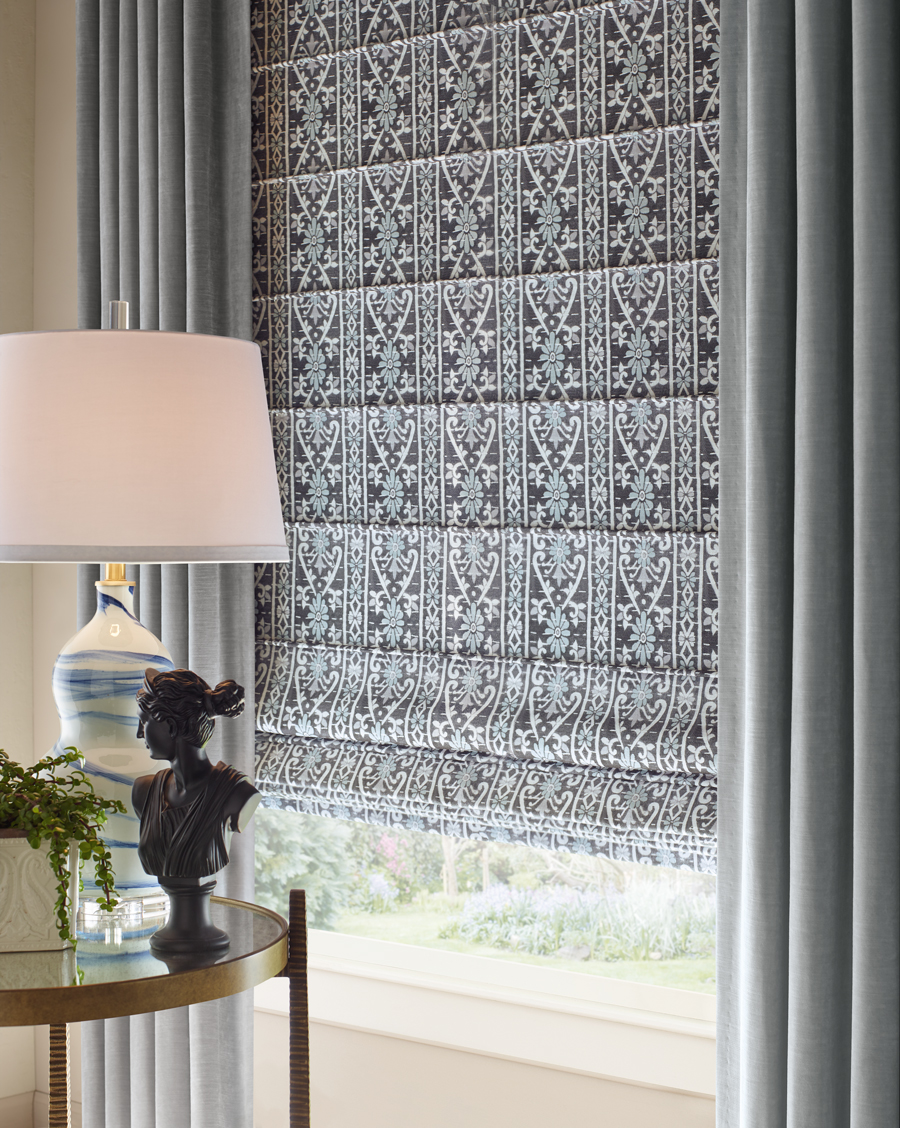 Roller Shades
Interestingly, roller shades are flat fabrics that have the capability of being rolled up and out of the way to expose the window. Today's style of roller shades ranges in fabric, texture, finishes and patterns.  The three main styles of roller shades are designer roller shades, designer screen shades and design studio roller shades. 
Design Roller Shades 
The design roller shades easily roll up to highlight the entire window.

There are different fabrics available that have varying levels of opacity that range from light filtering to room darkening.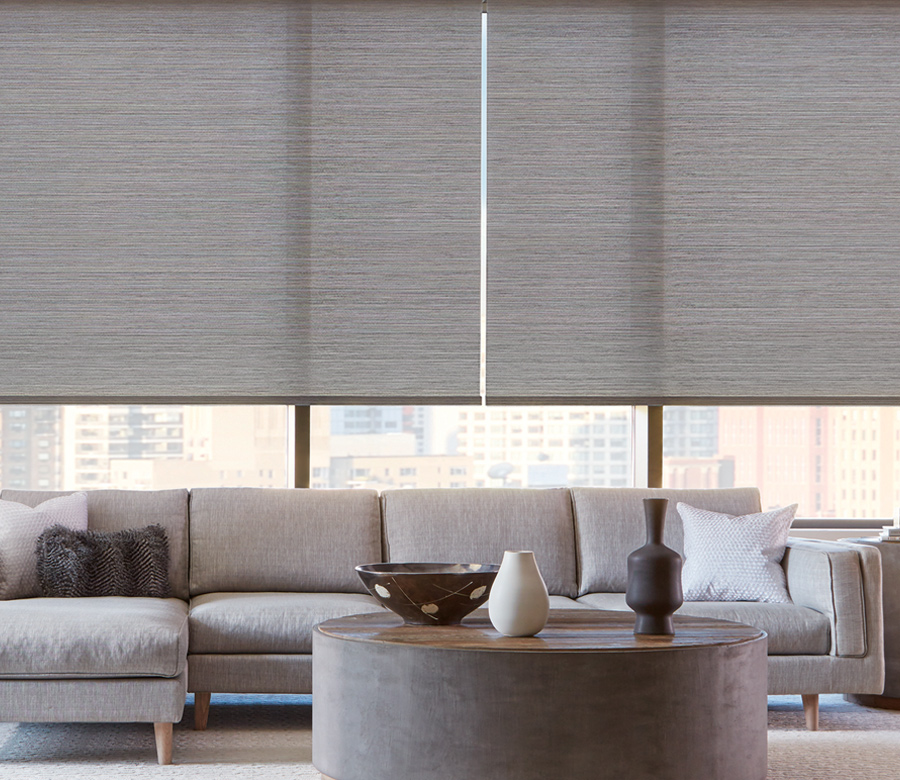 Designer Screen Shades 
There are five different opacities for designer screen shades.

Essentially, these shades also provide excellent natural light & views.

They roll up out of the way.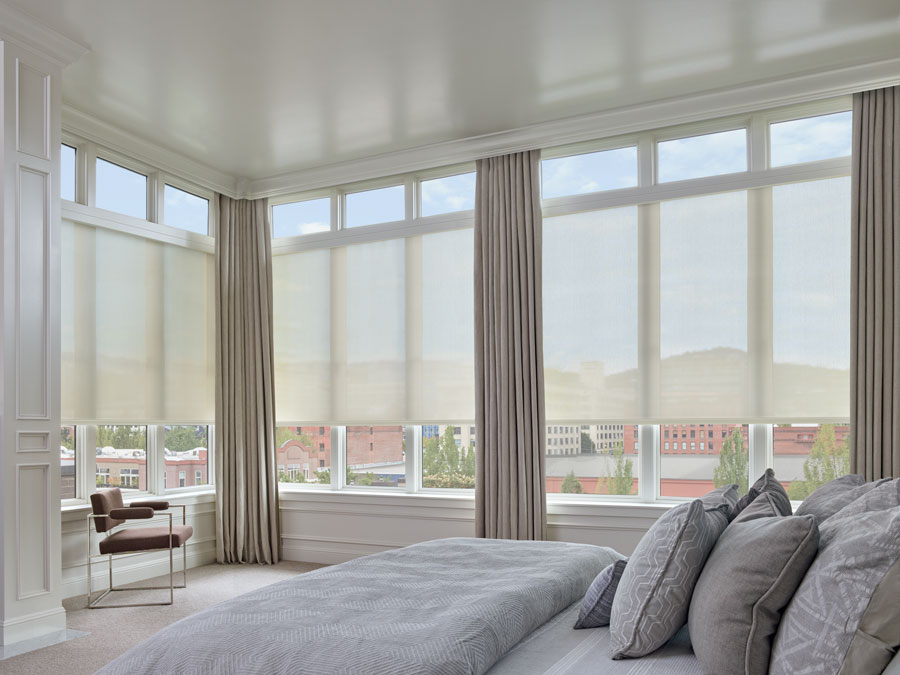 Custom Roller Shades 
Design studio roller shades have specialty fabrics on hand.

They easily roll up out of view.

Individuals can customize the look of their shades with different patterns and prints.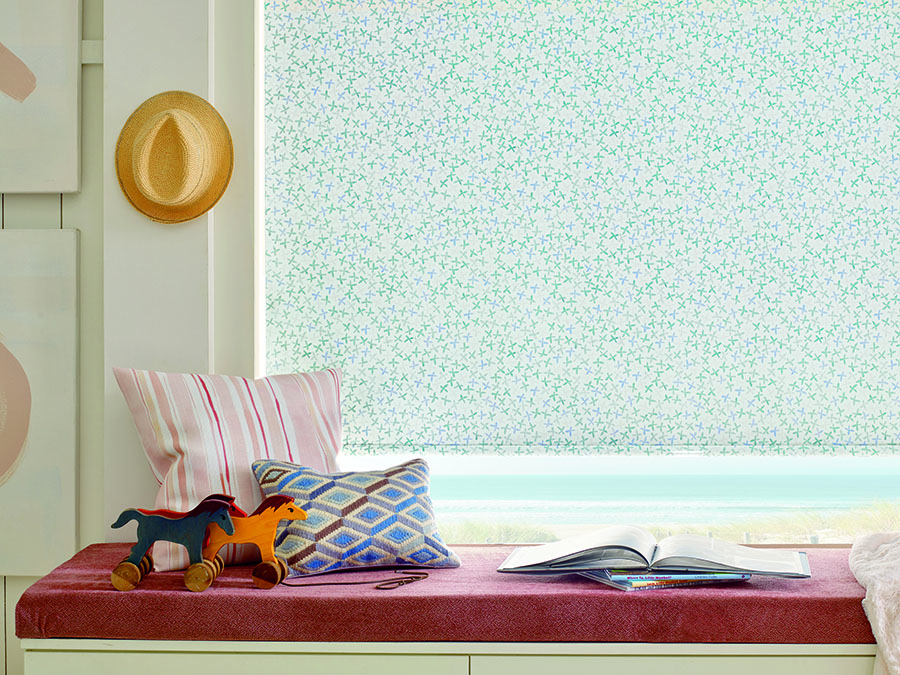 Romans VS Rollers
As you see these shades up close and know the benefits of each, which one do you see going in your home? It is easy to favor one over the other, but it could be the unique features that set them apart. Take a look at the features, and see if your opinion shifts!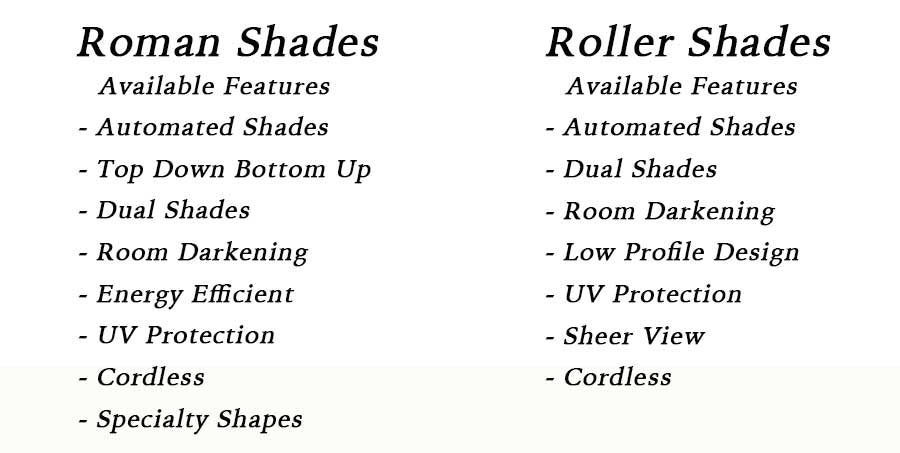 Don't Forget Rolling Romans 
We cannot forget to highlight the rolling roman shades. These window coverings combine the look of flat front shades with sharp details, but also roll up in the headrail and disappear out of sight. If you are interested in this option, they are available in the Vignette collection. It is also important to note that these do offer similar features to classic roller shades.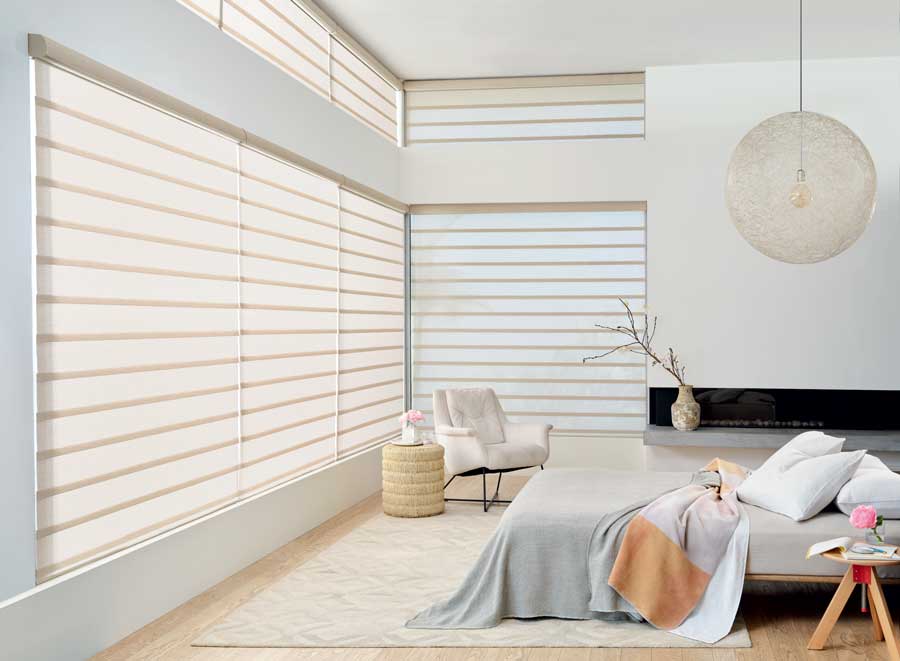 Which One Should You Choose? 
The best part about window coverings is that your taste is all that matters! Both roman and roller shades are very popular, and each one has a unique set of features. However, the options are similar in the fact that they provide privacy and allow you to control the light. When you are picking a roman or roller shade, it is key to pinpoint which one fits your style and the look of your home. Blue Sky Shutters & Shades is ready to help! We can sit down and discuss the options available to you and help you find the perfect window coverings for your space. Contact our team and schedule a consultation.